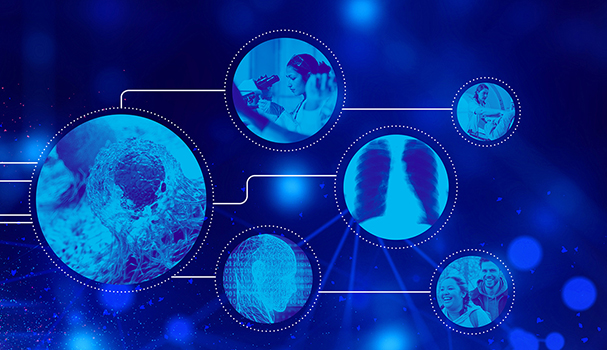 Early Detection and Diagnosis of Cancer: a Roadmap to the Future
If we are to beat cancer, early detection and diagnosis is arguably the single most important and impactful objective we can have. Patients diagnosed early have the best chance of curative treatment and long-term survival. Despite this, only 55% of cancers are currently detected early in England, for example. There is a pressing need to see a paradigm shift in our ability to accurately detect and diagnose cancer at an early stage to transform health outcomes, in a field beset by scientific and health system challenges. 
Derived from extensive consultation across the early detection and diagnosis ecosystem, the Early Detection and Diagnosis of Cancer Roadmap aims to unite fragmented efforts across the UK to drive progress in early detection and diagnosis. This Roadmap:  
Articulates a shared vision, from discovery to implementation, for a long-term future where early detection and diagnosis of all cancers is a routine reality, as part of a shift towards proactive health management.  

Highlights the current challenges impeding progress and makes tangible recommendations for research, development, health system delivery and government policy on how to overcome these challenges to realise the shared vision. 

Endorses efforts to ensure early detection and diagnosis is delivered ethically, equitably and transparently throughout the UK with extensive involvement with patients and the public.